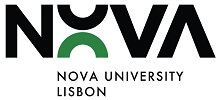 Hosting the world's leading award program and conference for teaching and learning innovation, for the first time in Africa, in NOVA's new campus in Cairo, is an honor and a recognition of our University's academic value.
Today's world is very different than it was as recent as 25 years ago. And so are the processes of teaching and learning. Millions of young students are not developing the skills and competences they need to join the organizations they aspired to work for or to build their own business; to thrive or simply to break out of poverty; in short, to tackle the current and future challenges of our society. These hard skills and competences are essentially threefold: digital competences, sustainability competences and entrepreneurship competences.
Apart from these hard skills, it is crucial that we also provide our students with important soft skills in problem-solving, creativity, and critical thinking, to prepare them to tackle the challenges of the future and better serve society.
Therefore, reimagining education is not a choice nor a trend, but a real necessity. And the cost of our inaction will come with a very high cost for the next generations.
I would like to wish all our participants a very productive and inspiring session, and to express my sincere thanks to the QS administrative team for their vision and for making this event possible, for which NOVA is very proud to be associated with this year.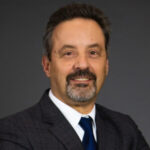 João Sàágua
Rector of NOVA University Lisbon

It's an honor for The Knowledge Hub Universities to host the "QS Reimagine Education Awards & Conference" or as it's called "The Oscars of Education". Hosting this event in Cairo is a true honor to us and our partners Nova University Lisbon as it's the first of its kind to be hosted in Africa.
Our partnership with the esteemed Nova University Lisbon to open its first ever international branch outside Portugal at The Knowledge Hub Universities opened the doors for us to host this event.
Over the course of history Egypt has been a hub for knowledge seekers, diverse cultures and civilizations. Today, Egypt 2030 vision consists of eight main national pillars to be met by 2030 that are in line with the United Nations Sustainable Development Goals (SDGs), and the Sustainable Development Strategy for Africa 2063.
The world suffered for more than 2 years due to the covid 19 pandemic which had a huge impact on all aspects of life. The urgency to switch to depending on technologies for all societal interactions helped us discover that these technologies could be further developed to enhance many aspects of life, starting with the education sector.
QS reimagine education focuses on the ways in which we can revolutionize the education industry and take it to the next step into the future. By focusing on the diverse aspects of technology and education, the conference aims to encourage the emergence of new ways that would evolve the education sector to cultivate the development of technology over the years to transform education.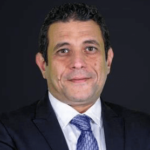 Vice Chairman Board of Trustees of The
Knowledge Hub Universities | CEO of El Sewedy Education