Here, you'll find the 2020/21 (2021) Reimagine Education Award winners – those who were selected by an extended panel of over 200 international judges as achieving outstanding standards for innovation, scalability, efficacy, and uniqueness. The winners were awarded on 9th-11th December 2020, and their win pertains to an application submitted during the 2020/21 academic year.

OVERALL AWARDS
OVERALL REIMAGINE EDUCATION AWARD WINNER
JOB SMART GAINS THE EDGE: INNOVATING AUTHENTIC EMPLOYABILITY AT SCALE – UNIVERSITY OF SYDNEY BUSINESS SCHOOL
Kindly sponsored by QS Quacquarelli Symonds
Job Smart (JS) is the University of Sydney Business School's flagship student experience and employability skill program for our cohort of over 9400 international students. Job Smart is a 3 phased program of scaffolded employability skill building activities, corporate networking and genuine workplace projects with Australian employers. Job Smart is delivered on a customised, mobile first and gamified education technology platform provided by our partner Practera. Over 5 years, Job Smart has improved student engagement 700% and improved student employability by 300%. The reimagined Job Smart Edge is partnering with our WIL Hub, tracking at 123% on previous top rate.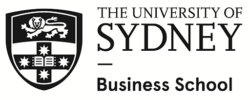 OVERALL REIMAGINE EdTECH WINNER
PRECISION OS
Kindly sponsored by Google Cloud
In the absence of an effective and cost-effective training model, varied experiences have led to a wide disparity in global health care delivery. PrecisionOS addresses this problem through the development of an immersive education software platform powered by a portable virtual reality solution. Our MultiUser project permits remote collaboration from anywhere in the world permitting experts to educate users. It is the most comprehensive software platform covering areas including trauma, pediatrics, arthroplasty (hip, knee and shoulder replacements), spine surgery and arthroscopic procedures.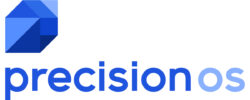 CATEGORY AWARDS

REGIONAL AWARDS & DISCIPLINE AWARDS
REGIONAL AWARDS
Winners of the Reimagine Education Regional Awards will receive official certification in recognition of their achievement.
DISCIPLINE AWARDS
Winners of the Reimagine Education Discipline Awards will receive official certification in recognition of their achievement.