Here, you'll find the 2019/20 (2020) Reimagine Education Award winners – those who were selected by an extended panel of over 180 international judges as achieving outstanding standards for innovation, scalability, efficacy, and uniqueness. The winners were awarded on 9th-10th December 2019, and their win pertains to an application submitted during the 2019/20 academic year.

OVERALL AWARDS
OVERALL REIMAGINE EDUCATION AWARD WINNER
CYBATHLON – ETH ZURICH
Kindly sponsored by King Saud University
The CYBATHLON is a unique international competition in which people with physical disabilities compete against each other in one of six disciplines to complete everyday tasks using state-of-the-art technical assistance systems. For the competition people with disabilities form a team with a technology developer or more concretely researchers and experts at universities and firms. This means that devices are not only tested in labs but on everyday activities and by people who can share their first-hand experiences of these situations. Furthermore, the CYBATHLON provides a common platform for technology developers, people with disabilities, and the general public.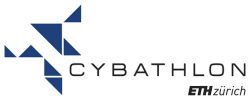 OVERALL REIMAGINE EdTECH WINNER
LYFTA
Kindly sponsored by Amazon Web Services
Lyfta brings beautifully crafted immersive storyworlds into classrooms, so children can discover exciting new places and inspiring people from around the world.
Children on the autism spectrum exhibit a wide range of behaviours, including: difficulty relating to others and understanding unwritten rules, difficulty in communicating (some may communicate in a non verbal way), and difficulty with thinking flexibly eg how to cope when plans change. Children on the autism spectrum can have a range of communication difficulties. Having worked in numerous special education schools and with children's disability charities, the Lyfta team is passionate about helping teachers provide an inspiring and exciting way to engage and teach autistic children the curriculum and many important skills and values.
Lyfta combines people, place and pedagogy. Their aim is to ensure that their 360 environments are home to interesting and visually stimulating multimedia content and powerful short documentary films. Lyfta's quest tracker (which communicates the tasks the teacher has designed in his/her lesson plan) "scaffolds" each child's learning experience so they can explore and learn independently, freeing up the teacher to facilitate, roam the classroom and support as required.
Watch Video

CATEGORY AWARDS

REGIONAL AWARDS & DISCIPLINE AWARDS
DISCIPLINE AWARDS
Winners of the Reimagine Education Discipline Awards will receive official certification in recognition of their achievement.
REGIONAL AWARDS
Winners of the Reimagine Education Regional Awards will receive official certification in recognition of their achievement.