THE 2021 REIMAGINE EDUCATION CONFERENCE IS GOING VIRTUAL!
Education is evolving into a 5-days long experience!
December 6th and December 7th you'll enjoy highly informative webinars and workshops as part of our inaugural Reimagine Education Week.
The Reimagine Education week will be held at our innovators virtual exhibit hall, where you'll be able to learn more about the 120 Reimagine Education's shortlisted applicants, interact with them using the virtual chat facility, and vote for your favourite innovations!
The main event, the Reimagine Education Conference & Awards, will run from December 8th to December 10th, welcoming over 2000:
HIGHER EDUCATION LEADERS
VISIONARY FOUNDATIONS
INFLUENTIAL POLICYMAKERS
SCHOOL LEADERS
INNOVATIVE EDTECH COMPANIES
TOP STARTUPS
GLOBAL EMPLOYERS
EDTECH INVESTORS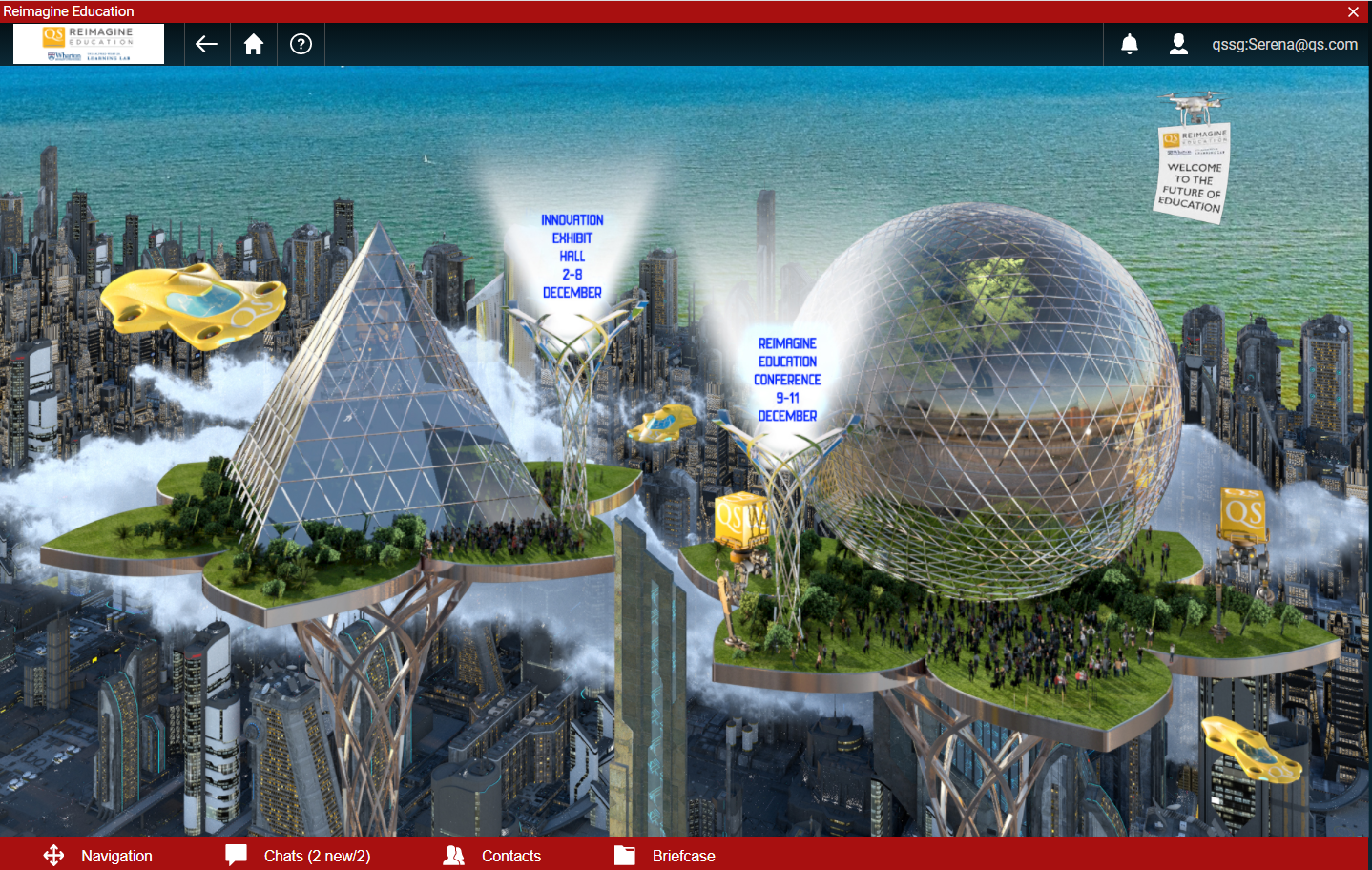 …coming together to share knowledge, best practices, connections and ideas.
The main Conference will run the same program twice a day, for 4 hours, to allow #Reimaginers from every corner of the world to enjoy live content and networking opportunities.
The Agenda for the main conference (Dec 8-10) will be divided in 2 themed tracks featuring a combination of live keynotes, ignite sessions featuring Reimagine Education Awards' category winners, live panels and Q&A, interactive workshops and thought-leaders roundtables.
Networking and Interactive Sessions
Going virtual doesn't mean that we'll be any less interactive! At this year's Reimagine Education week, you'll have extensive opportunities to connect with fellow educators, edtech entrepreneurs, investors, and academic leaders. Opportunities to connect at Reimagine 2021 include:
Our virtual Speed-Networking experience, giving leaders at world-class edtech companies, educators and investors the chance to mingle and enjoy four rounds of 5-minutes face-to-face meetings;
Our exclusive Meet-And-Greet sessions with our expert speakers, providing delegates with the chance to meet the minds driving the future of teaching, learning, and employability;
Our virtual chatrooms, which ensure that a catch-up or collaboration-catalysing conversation with fellow delegates is only ever a click away;
Our roundtables series: you'll unite with some of the world's best educational minds to explore solutions to some of the sector's most pressing challenges, opportunities, and myths.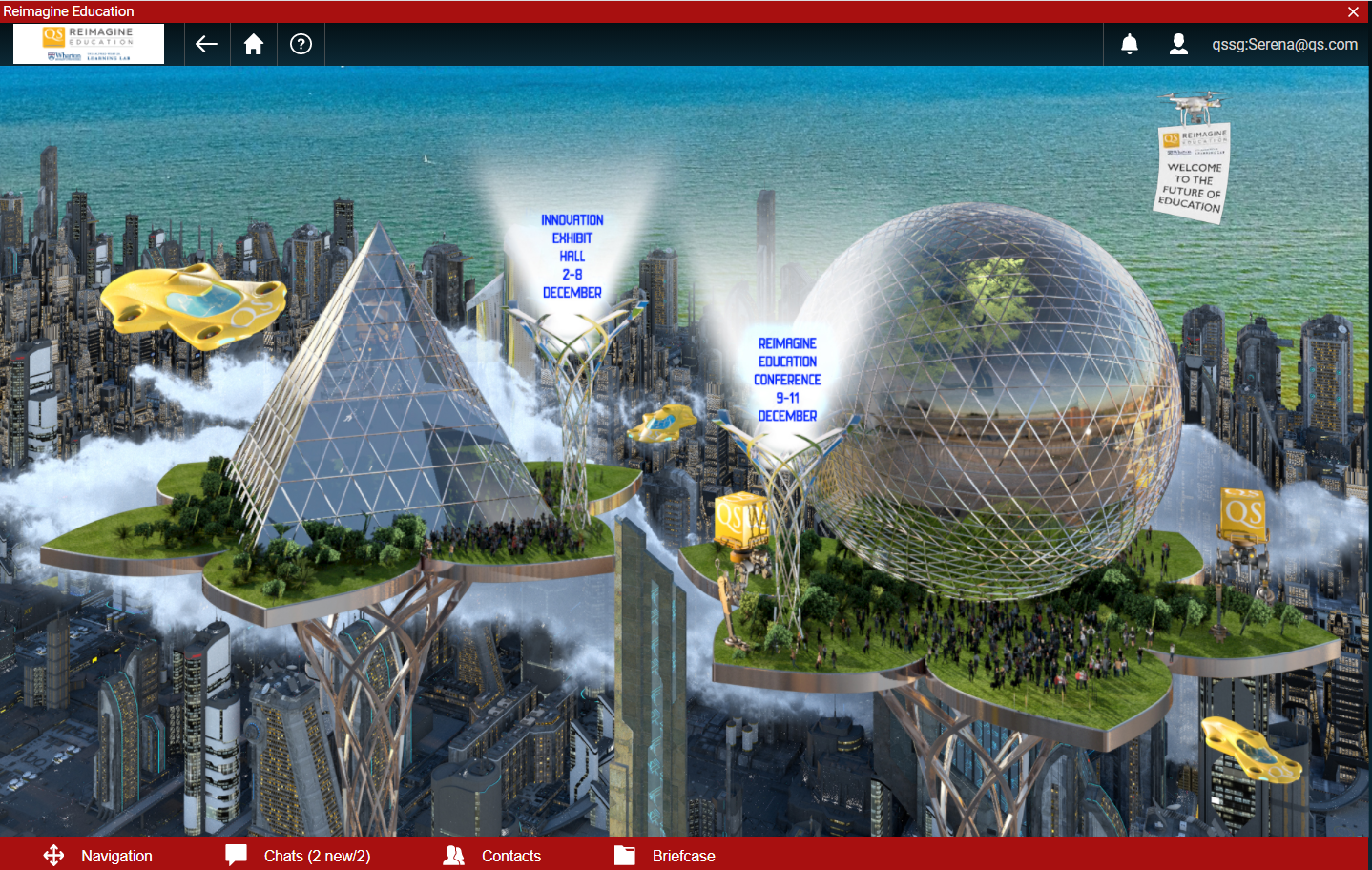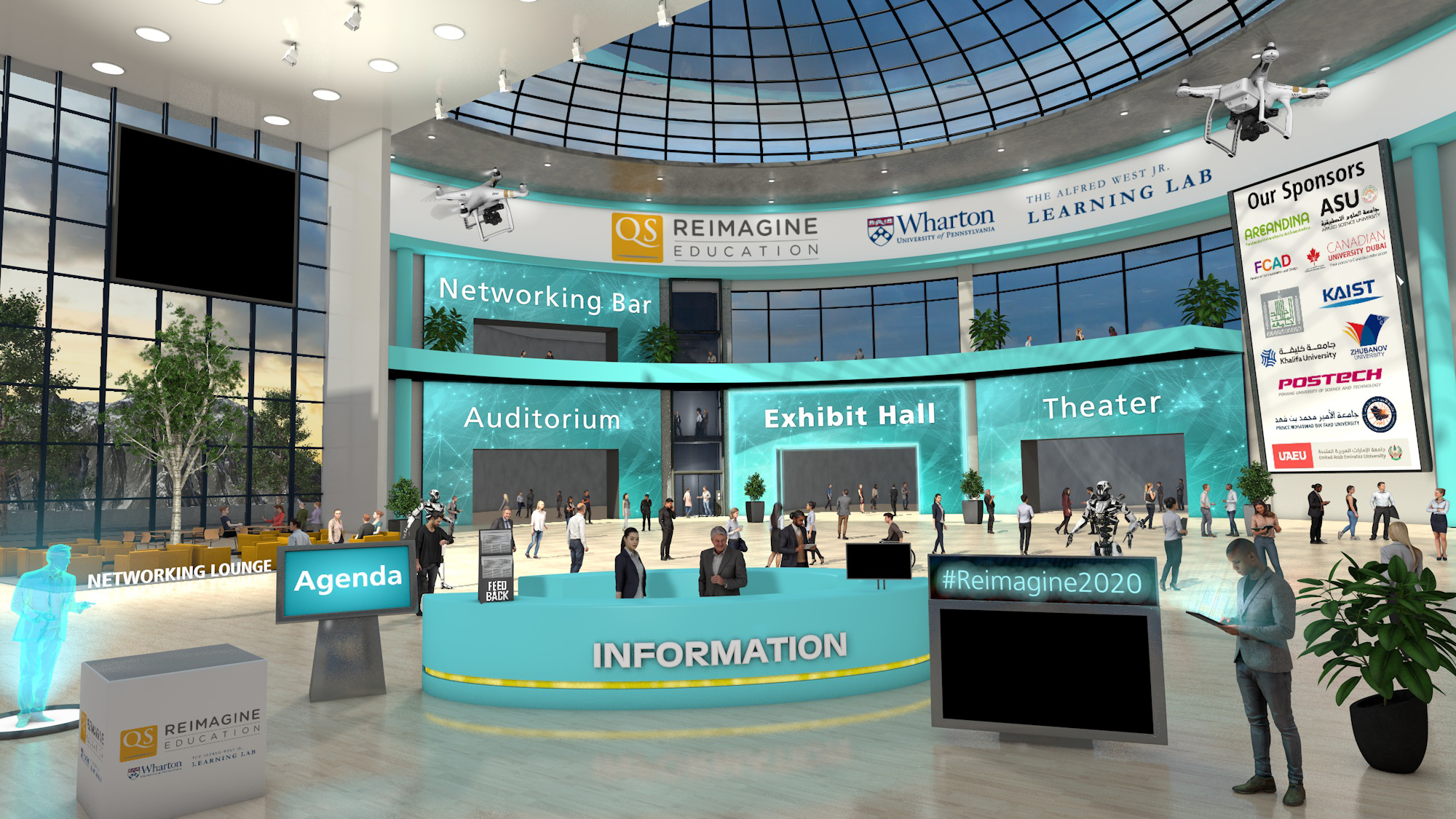 The Reimagine Education Awards
Don't worry – the 'Oscars' of Education are going ahead as usual!
You'll discover which academics, startups, edtech companies, and teachers have done more than anyone in the world to inspire better educational practices this year. So, too, are our now-renowned showcase sessions, which will offer all shortlisted applicants the opportunity to share their groundbreaking solutions or pedagogy with the world.
An exhibit hall will offer presentation space for all those who make it through the shortlisting process, from December 8th to January 8th, while Ignite Sessions will both provide special levels of visibility for our finalists, while also giving delegates the opportunity to vote for their preferred winners.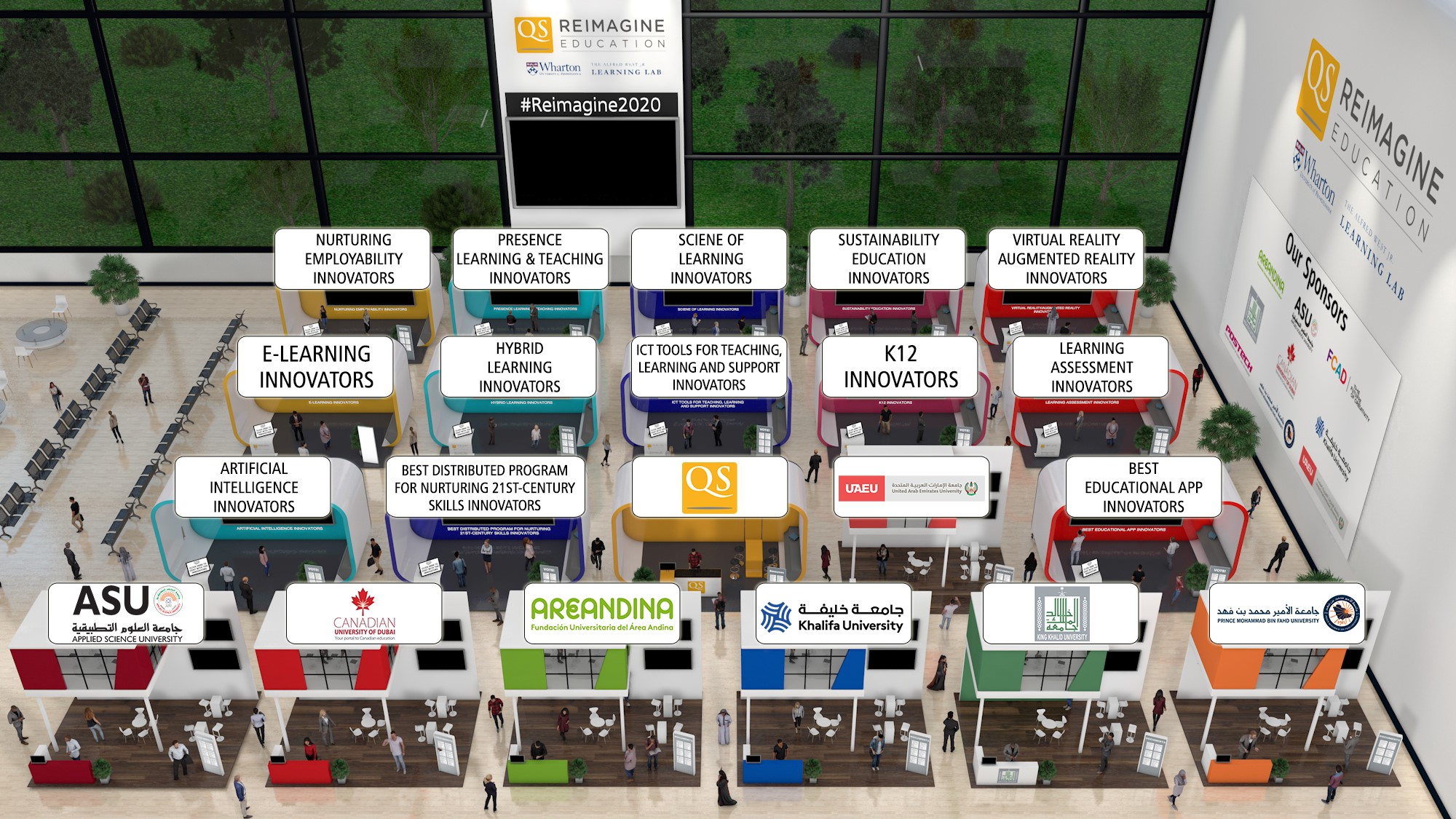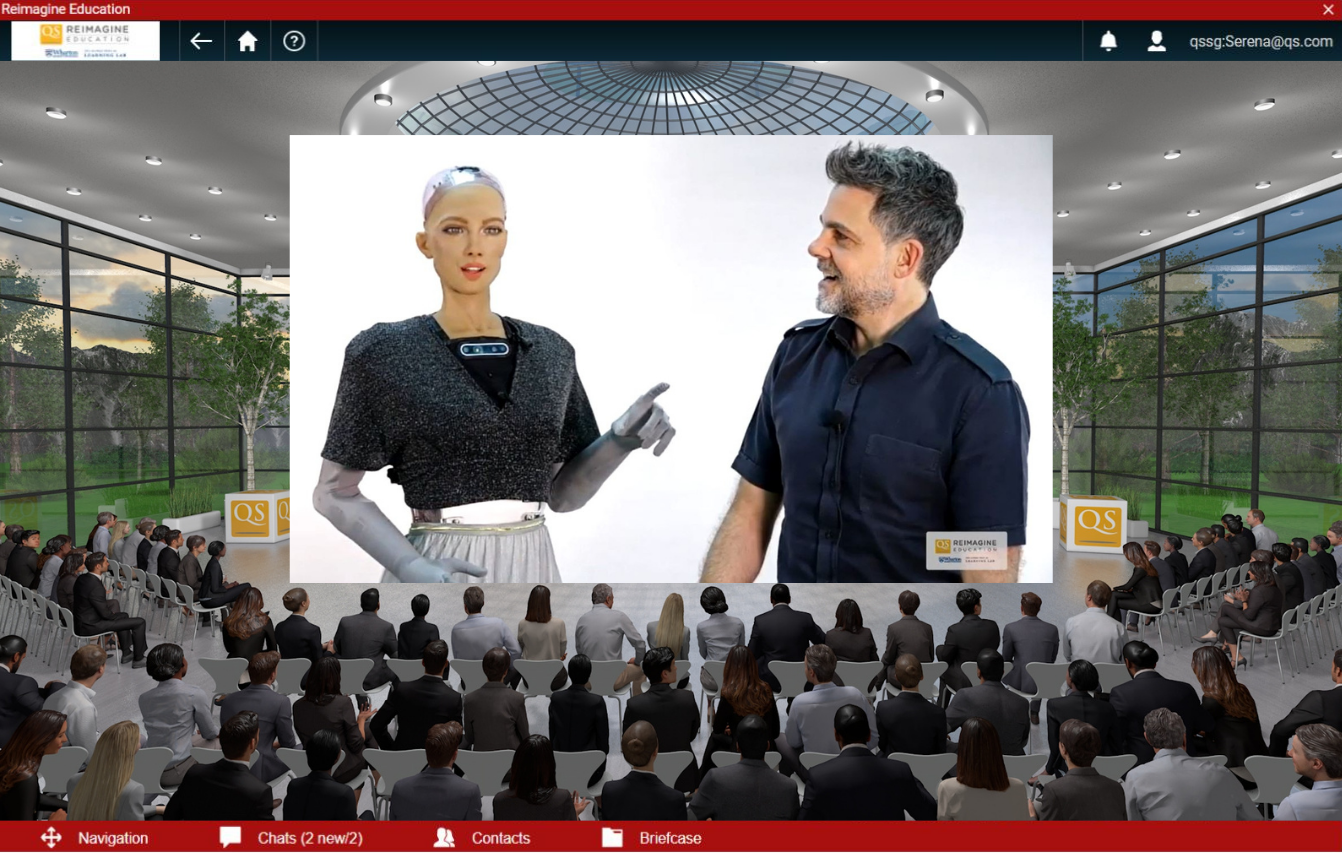 All networking experiences will be facilitated by our award-winning virtual conference partners, who will cultivate a space designed to replicate, as faithfully as possible, the ambience of a face-to-face event.
Its networking features will include:
Lobby and lounge: Their virtual lobby will serve as the central point of engagement for Reimagine 2020. Participants can receive a first impression of the event, interact with other participants and move into other collaboration and/or content spaces;
Auditorium: The platform's auditorium will provide all delegates with instant access to live or on-demand conference content. It will also offer delegates the opportunity to participate in polls, surveys, and other forms of real-time engagement with that content.
Exhibitor's profiles: Our platform provider will ensure that all delegates are able to liaise with our individual showcases – the leading applications to this year's Awards. By including content-display modalities including video screens and file access spaces, delegates will also have outstanding access to presenter resources
However, all registered delegates will be given a thorough tutorial on how to make the most of the platform's features in the weeks leading up to the event…