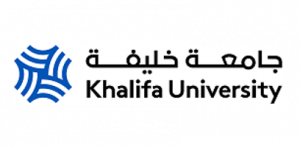 Khalifa University of Science and Technology is delighted to host the QS Reimagine Education Awards & Conference 2023 in Abu Dhabi and online.
As a hybrid event, this productive forum will be even more relevant in today's rapidly-changing environment, in which the academic sector impacts the community at all levels. The future of learning, employability and sustainability have become all the more important in a world that has witnessed scientific and technological disruptions. Accordingly, the QS Reimagine Education Awards & Conference 2023 comes at an especially opportune moment to bring together 'reimaginers', thought-leaders and stakeholders from academia, innovators and policy-makers to engage in insightful dialogues and exchange of knowledge and experience.
At Khalifa University, we are committed to nurturing future leaders who can support an expanding knowledge economy and take it even further. Our focus on scientific exploration and innovation has guided young minds to seek transformative solutions that benefit humankind. Through collaborations with prominent stakeholders in the industry and government sectors, we offer a way forward for our students to be more proactive in acclimatizing themselves with the latest technology innovations, especially in the workplace. We also provide a channel for supporting startups and thereby encourage young entrepreneurs to successfully attract angel investors for their proof-of-concept.
In the coming years, we foresee that academic institutions that offer the most relevant learning environment, incorporating technology and innovation, will be those able to sustain themselves. We firmly believe that it is essential for creative minds to mingle and exchange ideas in order to pave the way for the foundation of healthier universities and indeed academia in general.
We look forward to welcoming you to a fruitful and productive event!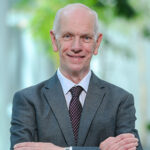 Professor Sir John O'Reilly
President, Khalifa University of Science and Technology
Abu Dhabi, UAE