Reimagine Education: Testimonials

The Reimagine Education Competition & Conference has continued to grow year-on-year, attracting record numbers of applicants and delegates. Delegate feedback has been broadly positive, recognising the need for a forum that brings to the forefront the most pressing questions facing contemporary educators.
Below are the observations of those who sought to transform teaching, instigate innovation, and enhance employability with us over the past years.
"At first, I thought the Reimagine Education conference would be overwhelming because so many dedicated doers and thinkers from Education were all coming together. There were no followers, only leaders following the beat of a different drum. To my pleasant surprise, there was so much positive energy (thanks, Marty Seligman!) and so many out-of-the-box conversations (thanks Richard Culatta, Sujata Bhatt, Jonathan Rochelle, and so many others!). Some of the more valuable conversations centered around questioning the status quo (Why is college 4 years? How can we teach students what employers are looking for in new graduates? Where can we put lectures, so they don't get in the way of true learning?) and discussing the balance of technology in the classroom and learning skills along with knowledge.

If nothing else, I would be happy with the takeaway validating what we are doing and inspiring my company to do even more to engage students in innovative hands-on learning. We are all working hard to make the world better, but we need to get together with others like us to keep the flame burning strong, so we can keep reaching for the stars and accomplishing our goals.

Thanks for your hard work and dedication in making this event happen!"
Eric Braun
30hands Learning
The Reimagine Education Conference brought together a community of people working to improve education in a variety of ways. It was a great opportunity to hear many perspectives and to appreciate each other's work as we all strive towards common goals.
We are honoured and humbled by receiving the Overall Gold Award and the Hybrid Learning Award at this year's Reimagine Educations Awards. These awards add to the increasing international and national recognition for the work of the LSE in delivering innovative approaches to pedagogy. LTI continue to support and work with colleagues who seek to make the experience of their students an engaged and collaborative one. We hope that this award will encourage others to participate in what is truly a transformative and inspirational initiative.
"It has been my pleasure to meet […] for yet another successful Reimagine Education Conference. It was inspiring to see the many different perspectives on education and the variety of projects that have been designed to meet the needs of different groups of students, solving problems that they have encountered in an educational environment. This conference is an opportunity for all of us to exchange ideas with other professionals from different countries and from different professional backgrounds, and that is just one of its many strengths. Thank you for all of your hard work making this conference possible."
The Labster team is greatly honoured and humbled to receive the Reimagine Education award. The 2016 Reimagine Education Conference was an eye opening experience and an inspiration to the Labster team and our collaborators, reinforcing our desire to revolutionise science education. Reimagine Education is a fantastic forum for the sharing of ideas on how to improve education and the Labster team is already exploring new collaborations with some of the brilliant educators and innovators who attended the conference.'
"To be recognised for our efforts in Enterprise and Sustainability was a great pleasure, especially by the Reimagine Education Conference. Winning the Enterprise award, and achieving the silver medal in the Sustainability category, has bought more attention and recognition from other sources as well, allowing for the Brewery to become more widely known, increasing our presence not just regionally, but also nationally and, without doubt, soon, internationally. The future prospects of the endeavour have been broadened vastly, with fantastic chances to expand in the future."
There is a lot of energy and excitement in the event to motivate people to keep going. The competition aspect gives people a way to highlight projects. There is a lot of encouragement to collaborate versus who has the best project.
The Experimental Innovation Lab has been very pleased to be part of the Reimagine Education Awards. As a new initiative, the recognition provided by our award win will help us continue to grow in the future.
At Tecnologico de Monterrey we are continuously improving the teaching-learning experience. It has been a great pleasure to share what we do and also to learn from great education professionals at the Reimagine Education Conference 2016.
I firmly believe that competitions focused on recognising advancement and development in teaching and learning practices and delivery, are an essential catalyst for innovation in this industry. Both the QS Stars 'Reimagine Education' awards and the accompanying conference allow the education industry to identify emerging opportunities, provide the space and time to discuss and evolve them, and an impetus to pursue them.
Reimagine Education is the best place to meet people who really care about educating and can't stand to deliver anything less than the most engaging, affordable, and life-changing learning experiences and tools. I recommend Reimagine Education to anyone who burns on the inside to make education awesome.
Over the last 3 years, Reimagine 2016 has established itself as a fantastic platform for disseminating the most advanced, transformative and inspirational initiatives in education, at the forefront of innovation across multiple networks in all disciplines, bringing together small and large classes experiences, in online and/or face-to-face environments from countries all over the world. It has been a real pleasure and a great privilege and learning experience to be part of the event this year!
I would also like to thank you and Simona for giving us support. Overall, it was a great conference in terms of organization […] The conference was a great experience for us, and we look forward to applying next year.

We are grateful to have been selected for a Reimagine Education award. The award recognizes the innovative education we have designed at FSU to propel students to leadership roles across the globe.
The immense wisdom and expertise imparted at the Reimagine Education Conference has been truly enlightening and outright essential for VoiceTube to remain relevant in today's rapidly-changing Education/EdTech ecosystems.
The Reimagine Education Conference has been an eye-opening experience. Given the explosive development of internet and related technologies, it will have a strong impact on the nature of education and its function in the society. The Conference is packed with visionary discussions on various fronts of modern education, and we are delighted to be part of it.
The QS Reimagine Education Award scheme sends a clear message that, besides research, teaching is an important domain in higher education in which academics should excel.
It was constructive to participate. It was good motivation to pull together some of the thinking and metrics on the project.
I found the conference enlightening and left with not just inspirational contacts, but with a desire to further extend my own practice in directions I had not previously considered. That's why I intend to return in 2017.
Whetstone is proud to be a part of Reimagine Education's mission by furthering personalized, data-driven learning for teachers as well as students.
Reimagine Education was an incredible experience, there were a great amount of innovative solutions to the problems that plague the current state of education – namely accessibility and effectiveness. […] Reimagine Education embodied using technological innovation in order to make education not only more accessible to people but more individualized as well in order to realize this vision.
It has been a pleasure to be a part of such an inspirational event. The projects that were presented during the conference were all very interesting and some of them encoureaged me to really "reimagine" some of the aspects of our own project. Being rewarded with the Bronze Award under the Best Educational App category, out of so many interesting projects was a proud moment for Voscreen.
It was a great experience overall to be at the Reimagine Education Conference. More than just winning, was delighting to see and learn where the world is headed in innovation. Had lots to learn. Perfect place and opportunity to learn and participate. One of the best and most well-organized conferences I ever attended.
A big THANK YOU to you and your team for the massive coordination and superb efforts in organising the conference! It was a fruitful conference for me and I'm inspired by fellow participants' insightful sharing.
Thank you for considering us to be a part of this special experience. Super excited to see what next year has in store for us all.
We are honored to be named the best pedagogy for K-12 learners, and to be recognized among many amazing education apps. It's clear to me that those of us who work in this field are excited to provide access to a world-class education to every person on the planet. I have no doubt we will
Representing a project founded on global collaboration and crowdsourcing, it was a particular pleasure to meet and exchange ideas with innovative thinkers from around the world. The conference seeded several collaborations which are now ongoing, and will expand Expii's free platform into new markets and language groups. It was also a nice surprise to be recognized during the awards ceremony, which encouraged many teams to drive forward with even greater resolve.
Thank you for recognising our global medical education effort www.lecturio.com with one of your awards; we will continue our quest to create top-class learning videos with the best professors from around the world, invigorated by the recognition. The event was impressive with great speakers and a wide range of innovation on display from many corners of the world – certainly worth the trip to Philadelphia.
The Reimagine Conference was both invigorating and inspirational.  It gives us hope for the future when we can see the high level of creativity and imagination that is going into the development of new, innovative projects and programs designed to help people learn.
We are proud and grateful to be recognized with three different awards from Reimagine Education for our collaboration with Florida State University over the past five years.  This will surely help us continue to expand and improve our innovative work at the intersection of technology, higher ed, and international development.
Being awarded by Reimagine Education was a humbling, motivating experience for us. We are proud to be included on the list of other 2016 awardees, all of whom are doing great work leveraging technology to improve the lives of teachers and students around the world. The ed-tech space is quickly moving, but beyond staying on top of it, Reimagine Education is driving it forward. We can't wait to see how Reimagine continues to shape the space and play a role in recognizing the accomplishments and offering growth opportunities for education organizations around the world
Wharton Reimagine is one of the few events that successfully merges academia and edtech practitioners in education. Too often, they remain walled off from one another. Caseworx greatly benefited from seeing the cutting-edge research happening around the world, and had a great experience.
Thank you Reimagine Education for the opportunity to share Smartly with new learners. We are honored to have won the E-Learning award, and it was a pleasure to meet with a community of like-minded innovators in the space who are also changing the education landscape. 

The Sanford Inspire Program, of Arizona State University's Center for the Art and Science of Teaching, is humbled and honored to have received the Gold USA & Canada Regional Award and the Silver E-Learning Award at Reimagine Education 2016. This program brought together so many diverse organizations to focus on the future of education; as a first year participant, we found the event to be very educational and inspiring. Thank you for including us and allowing us to be a part of such a tremendous group; we are eager to put our learnings and connections to work.
We are so proud that our work at Manhattan Prep has been recognized as ground-breaking by a Reimagine Education award! We were unsure if such an august group of tech-focused educators would appreciate our emphasis on sticking with the core values of great teaching as part of technological advances, but during the conference it became clear that education reimagined is about doing what works.
"We are committed to make great strides towards our professional goals, and passionate about providing outstanding innovation learning. Going 'over and above' for our students, is something we are proud of ,and winning this award confirms that AL-Bairaq successfully developed a unique teaching methods based on innovative learning strategy using the STEM-A curriculum."
ULaval's community is proud to be recognized as a leader to reimagine education and a promoter of technological and social innovations
"Digital Assess is very proud and honoured to have received the Bronze award for Learning Assessment. It has been a pleasure attending Reimagine Education Conference 2016 to be able to share what we are trying to achieve and be part of a platform that brings together the most remarkable, advanced and transformative initiatives in the world of education."
Re-Imagine Education Conference and Awards was a unique opportunity for cross-pollination: nowhere else have I met so many people connected by a common interest in education but representing a variety of disciplines and industries
It was such a thrill to discover an institute that privileges and awards the imagination for its role in the transformation of education. This often under-valued 'superpower' has been powering all the work we do in creating the world-first Bachelor of Creative Intelligence and Innovation at UTS. Witnessing how our students have transformed their own educational experience, when armed and empowered with this imaginative capacity, has been our biggest reward next to the one we received from Wharton!
The Reimagine Education conference gave us the chance to connect and exchange with innovative and interesting projects in the tech-education scene from all over the world. It showed us the direction the world of education is moving to and, furthermore, winning the Regional Award Europe proved us that our project and our approach are on the right track.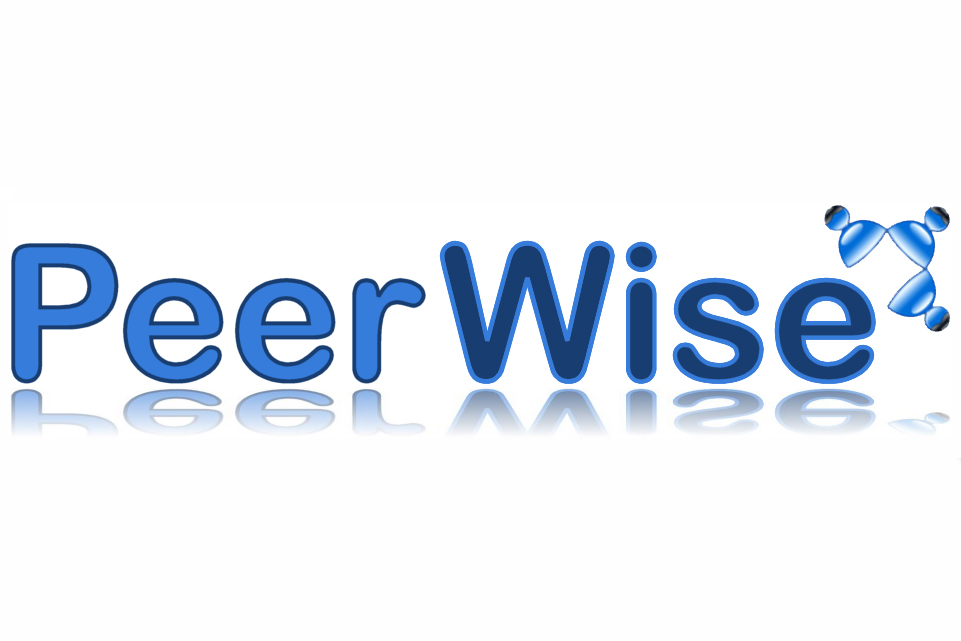 It was a truly incredible honour to receive the QS Reimagine Education Overall Award for 2018/2019, and to have PeerWise recognised amongst the many exceptional projects showcased at the conference.
Attending the conference was both a memorable and educational experience for me.  It was inspiring to speak with other project leaders who were equally passionate about their work and to learn from them how they have thought about, and overcome, challenges that are common when scaling educational platforms.
As an educator, I believe strongly in collaborative learning activities.  I created PeerWise to provide a platform where students can learn together through the creation of shared practice resources.  Winning the QS Reimagine Education Overall Award will help me to further develop and share this approach with teachers around the world and may inspire others to explore new and interesting ways of supporting student learning through collaboration.
[Reimagine taught me that] the innovation is getting better, more focused and more transformative.
Thank you Reimagine Education for bringing together great innovations and practices from all over the world.
The conference was excellent, and consequently, we are keen to enter our K12 education app in San Francisco 2020.
REGISTER YOUR INTEREST FOR THE REIMAGINE EDUCATION CONFERENCE!
10-11 December 2020, San Francisco Hyatt Regency